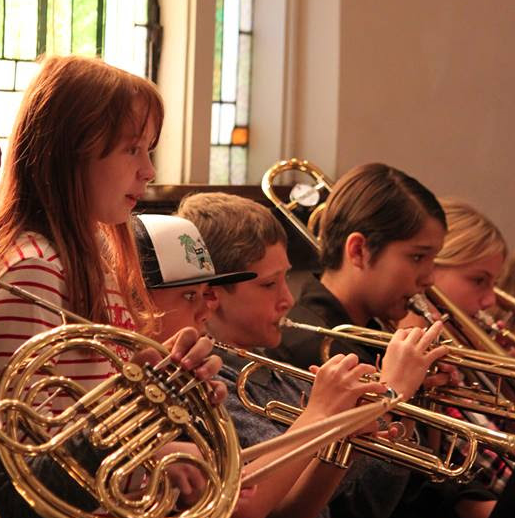 Music, Spanish & Art
RFS students benefit from Spanish, music, and art instruction from the very beginning!  Each class (including Trueblood Preschool) has Spanish instruction each week from teacher Rae Hunter who incorporates music, theater, and art into her lessons.  Activities range from traditional language education to lessons in culture and traditions.
RFS encourages creativity and expression, and therefore, art and music are popular school subjects!  Each teacher helps students explore their creative side while teaching them about art history, technique, and theory.  Projects are often tied to study happening within other subjects in the classroom.  Music is a part of our weekly schedules and celebrations- we hope you will join us at an upcoming concert!  The students love to share their voices with the community.