Meet our Staff
 Classroom Teachers
Aaron Cooney (PreK-K Lead Teacher)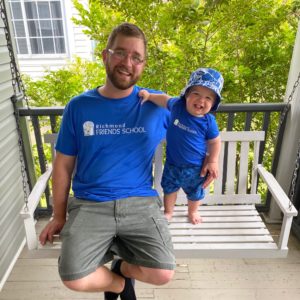 Aaron graduated from Earlham College in 2012 with a Bachelor's Degree in Psychology.  During his time at Earlham, he worked with kids in a variety of internships and volunteer settings.  After graduating from Earlham, Aaron worked as the assistant PreK-K teacher under the mentorship of Marianne Cope.  During this time, Aaron discovered his passion for teaching and enrolled in Indiana Wesleyan's Transition to Teaching Program.  In 2015, Aaron took over as the lead teacher in the PreK-K classroom.
Melody Weikart (PreK-K Assistant Teacher)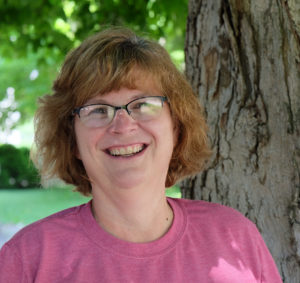 Melody received her Bachelor's Degree in Music Education from Indiana University.  She taught choral/general music in Greensburg, IN and Warsaw, IN.  Since raising her children, she has continued to engage with children and families while working for Communities In Schools and Centerstone.  During her time with Centerstone, she worked as a family support specialist and served within Northeastern Elementary School.  Melody lives with her husband Kirk and enjoys spending time with her 3 grown children and their families.
Laura Sheets (First to Second Grades)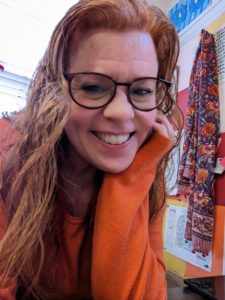 Laura Sheets (1st and 2nd Grade) Laura graduated from Bates College with a Bachelor's Degree in psychology, and from California State University Long Beach with a Master's Degree in Education: Curriculum Development and Instruction. She holds Indiana teaching licenses for grades preschool to 8th grade and special certification as a Language Development Specialist. She taught elementary school in California for eight years before moving to Indiana. Eager to return to the classroom after work in education administration, tutoring reading, and raising her family, Laura joined the RFS faculty in 2008. She takes special joy in helping students with reading, writing, and art. Her classroom has a focus on guiding students to find a balance between honoring their own uniqueness and becoming self-regulating members of their classroom.
 Rachel Carpenter (Third to Fourth Grades)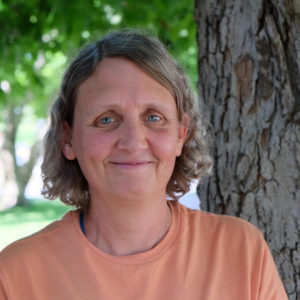 Rachel has a bachelor's degree in Human Development and Social Relations from Earlham College. She taught math at the Arthur Morgan School and 4th/5th grade at Rainbow Mountain Children's School, both in western North Carolina. After her children were born she moved to Indiana and homeschooled them. When her youngest followed in her siblings' footsteps and headed to the Arthur Morgan School, Rachel got her elementary teacher certification through the Transition to Teaching program at IU East. She also has Orton Gillingham tutor training through the Dyslexia Institute of Indiana. Rachel lives in Modoc with her husband, one cat, four chickens, and her three children when they make it home for a visit. She particularly enjoys teaching math and science.
John Sheets (Fifth to Sixth Grades)
John graduated from Earlham College in 1992 with a Bachelor's Degree in Biology. Deciding his future would be best spent in education, he graduated from Indiana University East in 1997 with a BS Degree and Certification in elementary education. That same year he received the Student Teacher of the Year award while completing his student teaching at the multi-aged, portfolio based Discovery School, a choice school in the Richmond Public School System. He has been teaching at Richmond Friends School since the fall of 1997.
Jennie Kiffmeyer (Seventh to Eighth Grade Humanities)
Jennie received a B.A. degree in Art History from Indiana University Bloomington, a Master's degree in Library and Information Science from University of Illinois, and a Master of Fine Arts in Creative Writing from Spading University. She has worked with children at independent schools for 7 years, most recently as a middle school religion teacher at St. Richard's Episcopal School in Indianapolis. Jennie also has professional experience as a school librarian and taught a course at Earlham College about themes of peace and social justice in children's literature. An award-winning storyteller and writer, Jennie especially loves exploring stories with her students and engaging them in the research and creative processes. When not in the classroom, Jennie enjoys cooking for family and friends, making art, and volunteering at Richmond Civic Theatre. Jennie and her husband Jonathan are parents to Ben (RFS, Class of '17) and Lizzy (RFS, Class of '20).
Special Teachers
Rae Hunter (Spanish Teacher and Lunch Assistant)
Rae Hunter is a valuable member of the Richmond Friends community. She has taught Middle School, worked as a substitute teacher, created an All-School Theater, and stepped in seamlessly to the role of Spanish teacher in 2018.  She has worked with Quaker Youth and been involved with the Richmond Shakespeare Festival.    
Extended Care/Lunch
Kay Maurer (Lunch and Extended Care Provider)
Kay has been with Richmond Friends School since 1987 which makes her a beloved figure for students and families, both present and past. She keeps the students safe and entertained with her stories during morning care, lunch, and after care. Kay worked in the dental field and did bookkeeping before joining Richmond Friends School. She and her husband Jeff live next door to the school and have three children and three dogs of wide-ranging sizes.
Gavin Smith (Extended Care Provider)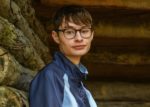 Gavin is a Seton Catholic graduate who started working as an aftercare assistant in January 2022 after moving in next door to the school. He started doing child care in high school where he learned he had a passion for working with kids. He's excited to complete his first full year in the RFS family.
Trueblood Preschool
Nan Jones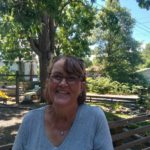 Nan Jones has lived in this area for most of her life but just recently returned from California where she resided for three and a half years. Nan worked at Rose Hamilton Elementary for several years as a Title One/EISS Paraprofessional. This involved supporting Kindergarten students to gain the skills they needed to successfully enter first grade. Nan also served as an Assistant Teacher at Centerville United Methodist Preschool. While living in California Nan worked for the Antioch Unified School District as a Special Education Aid. Nan has five wonderful children ranging in age from 16 to 36. She also has the eight most amazing grandchildren in the world! Nan and her husband Craig live with their youngest son Ethan in Centerville.
Emma Robinson 
Emma has taken the role of assistant teacher at Trueblood Preschool. She spent the spring semester as an assistant teacher at Trueblood, as well as substituting at RFS where she fostered great relationships with the RFS community. She has always, since childhood, planned on being a teacher and feels right at home at Trueblood. She deeply cares about everyone she comes in contact with and only hopes to be a good role model for our friends at the school.
Karin Hostetter
Karin Hostetter joins Trueblood preschool with a strong background in natural history.  Most recently the Executive Director for Cope Environmental Center, Karin has worked with education departments for museums, zoos, nature centers, and conservation areas in Indiana, Texas, and Colorado.  She is certified as a trainer in several natural history programs such as Project Learning Tree, Project Wild, and Project WET including the preschool curriculum for each of those. Her special love is preschool and family programs.  Karin has one grown son living with his wife in Georgetown, KY.  In her spare time, she likes to garden, quilt, play piano, show her horse, travel, and hike with her two greyhound dogs. 
Lee Ann Adams
Lee Ann Adams has been a professional educator for over 50 years and holds a Master of Education degree from Ohio University and an Indiana teaching license   She recently retired after 30 years at Indiana University East as Reading Specialist where she received the Helen Lees Excellence in Teaching award in 2021.  A faculty member in the School of Education, she taught classes in reading and writing for pre-service teachers. Lee Ann is a long-time supporter of Richmond Friends School and is happy to begin her "retirement" sharing her love of reading, creating art, singing and being joyful with our preschoolers at Trueblood.  She will also support reading and language arts students at RFS.  Lee Ann thoroughly enjoys reading a good book, cooking for friends and family, gardening and music.  She and her husband of 51 years, Charlie, delight in visiting their son John and his wife Megan at their home and vineyard in McMinnville, Oregon.  
Administrative Staff
Steven Cleaver (Head of School)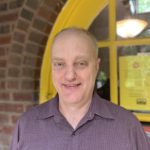 Steve earned a B.A. in Biology and K-12 Comprehensive Science Teaching Certificate from Rutgers University and an M. Div. from Earlham School of Religion. Prior to joining Richmond Friends School, he directed a residential environmental education center and summer camp for inner city children, served as Interim Religious Life Director at Earlham College and taught (and teaches) yoga at Earlham, Indiana University East and Beatree Yoga Studio. Steve is the author of the award winning novel, Saving Erasmus (Paraclete Press, 2007) which he wrote while in class with Tom Mullen at the Earlham School of Religion. A lifelong Quaker, Steve attends Clear Creek Meeting where he is a member of the Peace and Social Concerns Committee. He is also is founding member of the Richmond Writers Group. Steve loves a good laugh, the outdoors, and finishing a good book (either by reading it or writing it).
Lisa Butch (School Coordinator)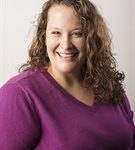 Lisa received her B.S in Environmental Science from Allegheny College and a M.A. from the University of Rhode Island.  She has worked in watershed management, college campus sustainability, outdoor education with North Carolina Outward Bound, and at the Joseph Moore Museum at Earlham College.  Lisa teaches yoga at Good Life Wellness in downtown Richmond and enjoys gardening, kayaking, and walking her dog.
Earlham & Indiana University East Students
Throughout the year we have the pleasure of College students offering their talents to our school. The students have a wide array of jobs, from  office duties to teaching and helping in the classrooms. The children at Richmond Friends School have always enjoyed interacting with these students.