Richmond Friends School is committed to providing a quality educational experience for each child, creating an environment that nurtures individual intellectual, emotional, creative, spiritual, and physical gifts within a community that is explicitly framed by principles of the Religious Society of Friends.
Underlying Beliefs and Quaker Principles
We believe:
That each child is unique and gifted in diverse ways.
That all children have intellectual gifts. RFS will help children recognize and build their strengths while also recognizing and nurturing under-developed talents and the joy of learning.
That students can demonstrate understanding in diverse ways. RFS will encourage students to develop many talents, become independent thinkers, and help them demonstrate knowledge by using multiple modes of intelligence.
That all of us are connected to the larger world; therefore, our children will learn from, appreciate, and serve our local and worldwide communities in ways that honor and celebrate diversity and the natural environment.
That each individual in the RFS community is responsible for nurturing a sense of community that will lead to a safe and caring environment in which the peaceful resolution of conflict is the norm.
That parents, children, teachers, and the entire RFS community are collectively responsible for maintaining an environment that explicitly embraces the virtues of integrity, service, patience, and simplicity.
Quaker beliefs continue to shape and inform Richmond Friends School…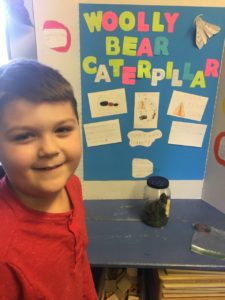 The philosophy and tradition of RFS draws from a commitment to the values and testimonies of the Religious Society of Friends (also called Quakers), especially those of community and community service, peace and non-violent resolution of conflict, and respect for all people. These values form a lens through which the curriculum is built. We teach cooperation, consensus building, and non-violent conflict management, which are practiced in a developmentally appropriate manner throughout the school. Respect for diversity of background and learning style is modeled by adults in the community, reflected in our program, and encouraged among students. Each classroom gathers together for a few minutes of silence to start each day. This introduces the children to the idea of silent contemplation and helps settle them as a group before they begin other classroom activities. The weekly All-School Meeting, held in the manner of Friends, provides a time to reflect together as a community.
In the News:  Please read the reflection written by Interim Head of School Joe McHugh regarding the tragic murder of George Floyd.